VH-TWV Cessna 402A (c/n 402A0081)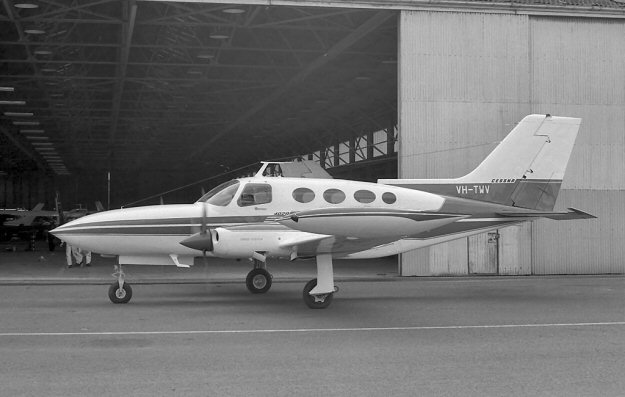 Registered N4518Q for its flight to Australia, VH-TWV was delivered in May 1970 to Trans-West
Air Charter for use on scheduled services out of Perth. David Carter's picture shows it at Banks-
town prior to delivery. On May 26, 1975 an emergency hatch blew off in flight and struck the
tailplane. The damage was repaired but soon after the aircraft was sold to Camden Aircraft Sales
. It was then to have been acquired by Panga Airways of Lae, PNG and to become P2-PAT, but in
the event, went to Talair as P2-TWV in August 1977. –TWV was reregistered P2-GKJ in February
1978 and crashed into a mountain on approach to Mt Hagen on April 1, 1981 killing all eight on
board.