VH-TWG Victa Airtourer 115 (c/n 144)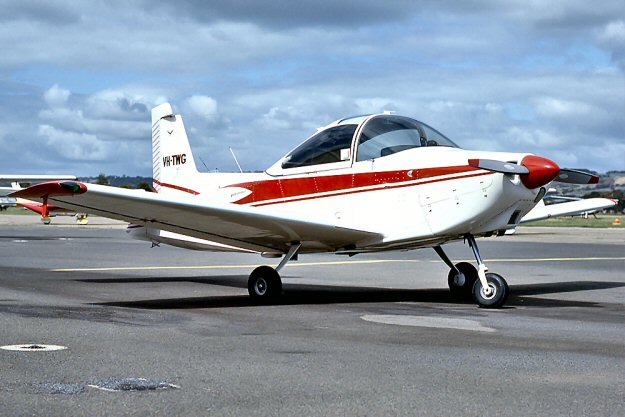 This Airtourer was supposed to have gone to New Zealand as ZK-CMB but that didn't
happen, and, in the event, it was sold in Australia as -TWG. Registered new in October
1965 to Tamworth Aero Club, it has had several owners over the years. Danny Tanner
saw it (above) at Parafield in October 1979. Its CofA lapsed in August of 1986,
although it was restored in 1988 and is still current, being based at Bankstown.