VH-TWE Vucta Airtourer 115 (c/n 109)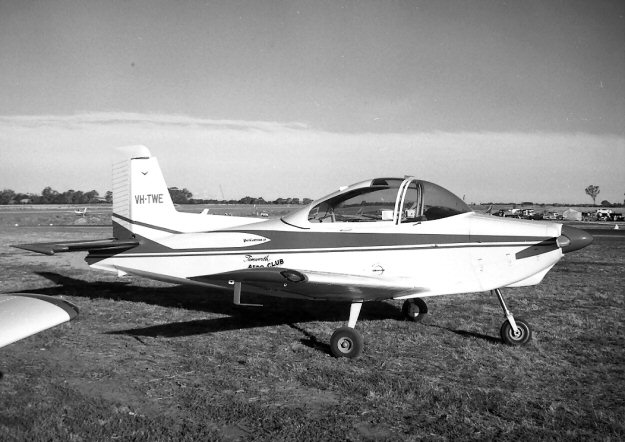 Here's VH-TWE of the Tamworth Aero Club at Orange, NSW on a hot summer's day in February
of 1966. It is still current and registered to an owner in NSW. George Canciani took a shot of it
in April 2005 at Melbourne's Essendon Airport (below).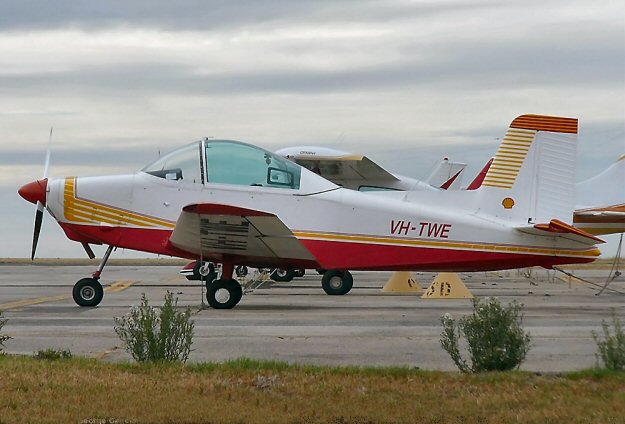 .