VH-TWC (2) Victa Airtourer 100 (c/n 10)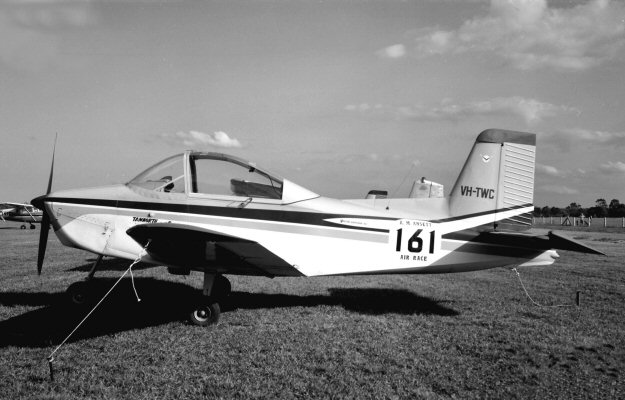 Built as VH-TWG this aircraft was re-registered VH-TWC soon afterwards (for some reason).
It is seen above whilst participating in the 1964 R.M. Ansett Air Race. Fortunately for myself
and for all those interested in the history of Australian civil aviation, my good friend Greg Banfield
had the perspicacity to take a photo of virtually every entrant that overnighted at Bankstown on
that historic 29 March 1964. -TWC was one such. It was flown in the race by A.G.H. Brett
of Armidale, NSW, and was owned by the Tamworth Aero Club. . VH-TWC was later to be
written off in a crash at Tumbarumba (in NSW's Riverina District) in January 1973.