VH-TWB Cessna 172C Skyhawk (c/n 17249018)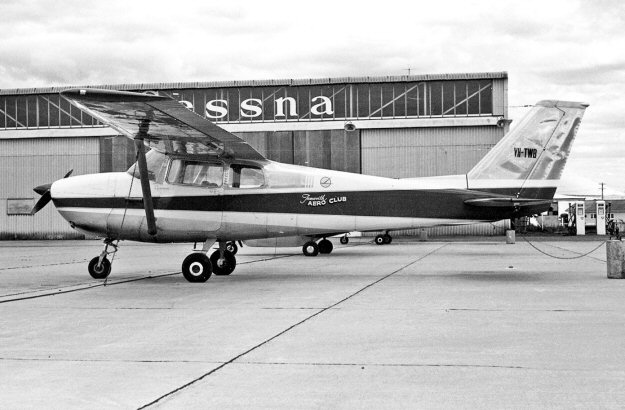 There have been several VH-TWBs after this one (which I believe was the first) seen above in this
photo by Kevin Murhy at Bankstown in October 1966. The aircraft was visiting from the Tamworth
Aero Club who had acquired it from Rex Aviation in August 1962. It was formerly VH-RDV when
first imported by Rex in January of that same year. The shot below was taken a couple of years
earlier by Bob Neate. It is no longer current.