VH-TVQ Vickers 816 Viscount II 'McDoall Stuart' (c/n 434)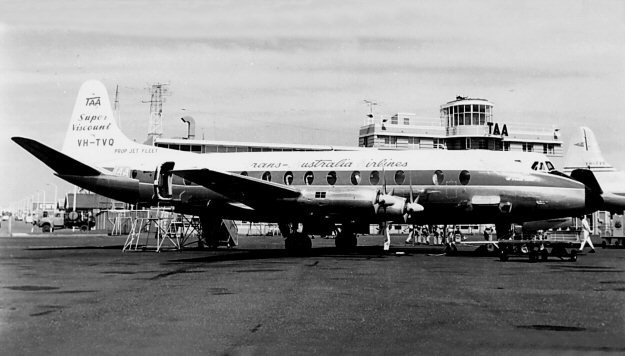 Above shot taken at Sydney Mascot, circa 1960. Lower image (by Greg Banfield) at Mascot
in March 1964. Sold by Australian Aircraft Sales to Far East Air Transport in Taiwan as B-2027
in 1971. Then to Mandala Airlines as PK-RVS. It is another Viscount reputed to be in store at
Jakarta. Robert Zweck's shot at the foot of the page was taken at Darwin Airport in April 1971
whilst the aircraft was in transit to FEAT.