VH-TVO Vickers 745 Viscount 'David Lindsay' (/n 227)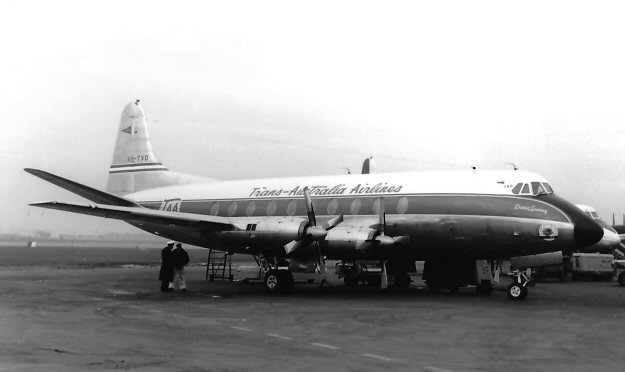 This shot, from the Peter Gates collection, was taken at the manufacturer's airfield at Hurn
in the U.K., before the aircraft left for Australia. VH-TVO was a 'stop gap' machine
originally intended for Capital Airlines (as N7465) but not taken up when Capital was
taken over by United. It was owned by Vickers and leased to TAA for a scant year
before being sold to Phillipine Airlines as PI-C772. It finally wound up with Skyline
in Sweden as SE-CNK ansd was scrapped in 1976.