VH-TVM Vickers 756 Viscount 'John Fawkner' (c/n 373)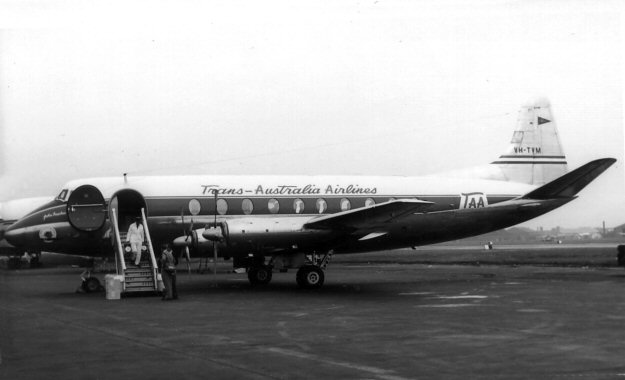 This above shot was taken by Jennifer Gradidge at London Airport, probably as the aircraft
was staging through on its delivery flight in mid-1958. It served with TAA from that year
until it was scrapped in 1970. The lower shot by Barrie Colledge, taken at Essendon in
1959 shows the initial style of day-glo orange on the tail. Day-glo paint jobs on aircraft was
all the rage from about 1959 to 1962 when it just sort of dropped out of sight (fortunately).
At the foot of the page is a Greg Banfield shot (including a close up of the tail with a clear rego)
of -TVM at Mascot in April 1964. By then it was carrying "TAA - The Nation's Jetline" livery.