VH-TSL Cessna 310N (c/n 310N-0035)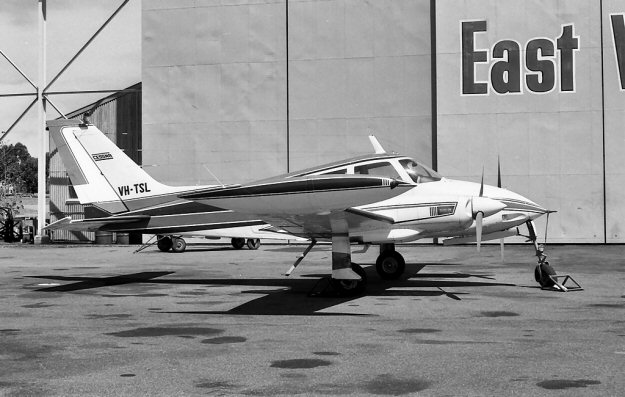 VH-TSL was registered to Peel River Land and Mineral Company at Tamworth in February
1968. It had been N4135Q when built. . The Peel Company, as it was called, was formed
in 1853 and was one of Australia's most historic agricultural and mining companies. It entrusted
the care of its Cessna to East West Airlines at Tamworth and it was outside the airline's hangar
that David Carter photographed it in March 1970 . In the mid 1970s –TSL was owned by
Queensland Stations Ltd, which was headquartered in Melbourne but had its cattle interests in
Queensland and the Northern Territory. The aircraft was withdrawn from use in June 1981 but
the reason for its premature demise is not known.