VH-TSD (2) Yeoman YA-1 Cropmaster 250R (c/n 105)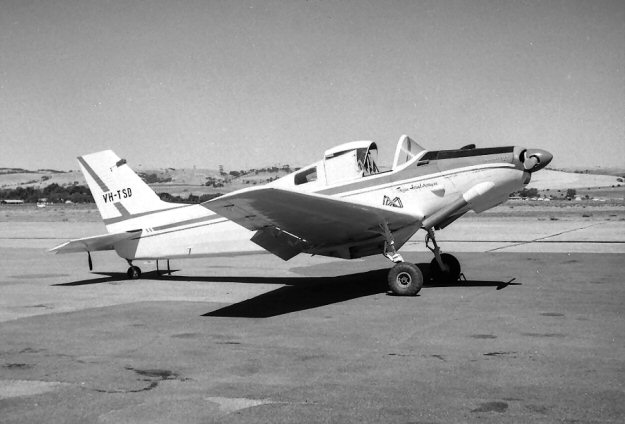 The above shot of the second VH-TSD was taken by Geoff Goodall at Parafield, Adelaide, in July
1962. The hangar photograph below, by Rod Adam, taken slightly previously, is interesting in that
it shows the aircraft with the original wooden tailplane configuration. This was replaced as seen in
the image above by a newly designed all-metal swept-back fin and rudder. VH-TSD was owned
by Trojan Aerial Spraying at the time and replaced a Tiger Moth of the same rego. In October of
1964 it was sold to Coveair of Kangaroo Island and re-registered VH-COE.