VH-TSA Piper PA-25 Pawnee 235C (C/n 25-4206)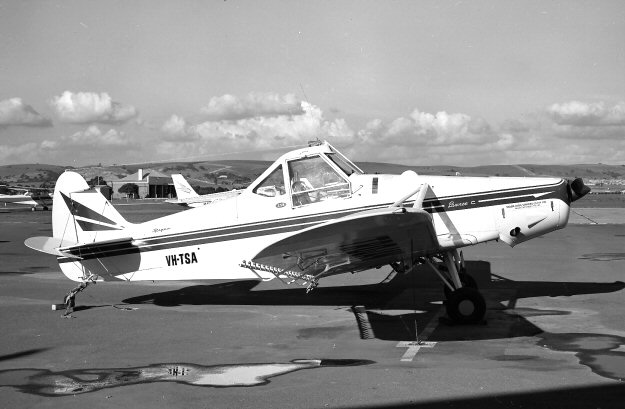 This Pawnee was owned by Trojan Aerial Spraying when Geoff Goodall took this shot at Parafield
in May 1967. The aircraft was brand new at the time. The company also had a Western Australian
subsidiary known as TASCO (Ord River) which operated out of Kununurra, hence the mnemonic
style rego.