VH-TRM Transavia PL12U Airtruk (c/n 1043)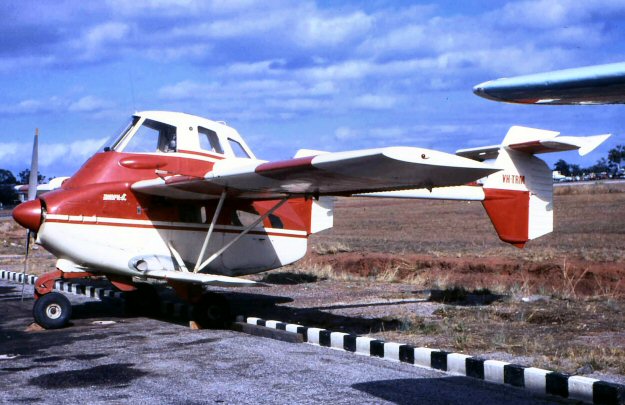 A John Wheatley photograph. It was taken at Darwin, NT circa 1972, whilst the aircraft was
still registered to the manufacturer, Transavia Corp (Pty) Ltd of Seven Hills, NSW. Although
not registered until April 1971, I will include this entry for completeness sake. VH-TRM was
was designated a PL-12U, the 'U' standing for Utility, and its multi-purpose role was envisaged
as covering air ambulance, light transport and aerial survey work. Despite this, I think that most
Airtruks were used in the aggie role. -TRM was written off in April 1979 at Schofields, NSW.