VH-TRG Transavia PL12 Airtruk (c/n 821)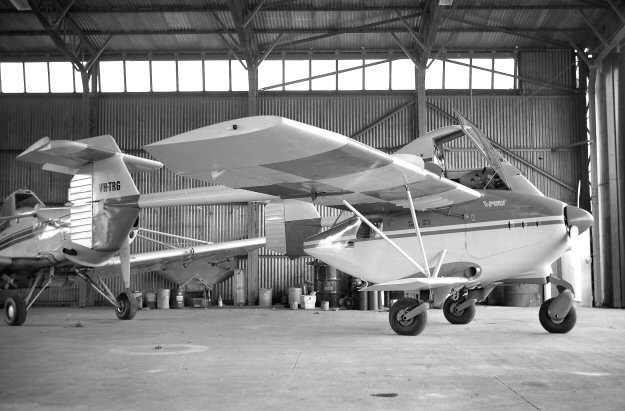 Geoff Goodall took this hangar shot of a brand new Airtruk at Benalla, Victoria in March 1969.
It had only been added to the register that same month and was straight from the production line.
Still owned by Transavia, it was probably being demonstrated to local agricultural operators at
the time. It later was sold to Airfarm Associates at Tamworth. Peter Binskin indicates that his
father, Brian Binskin, flew -TRG in late 1970-early 1971 when it was with Airfarm. That's
Brian sitting on the wing (below).