VH-TRF Transavia PL.12 Airtruk (c/n 817)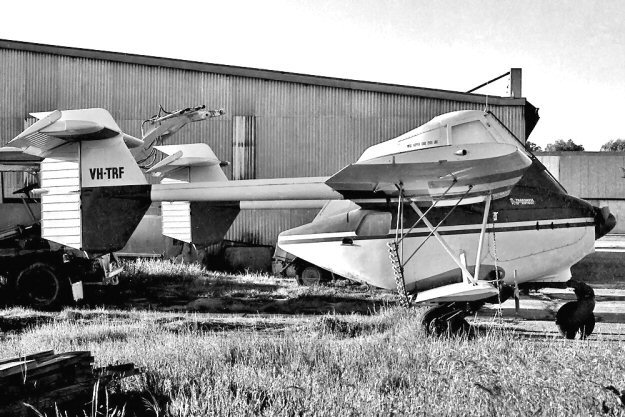 This Transavia was registered new in September 1968. Danny Tanner saw it (above)
at Moorabbin in 1969. Correspondent Peter Binskin advises that his father (Brian) was
flying -TRF some 35 miles north east of Narrabri, NSW on 5 April,1972 at the 'Trevallyn'
agricultural strip when, after traveling approximately 100 feet the aircraft veered to star-
board at around 40 mph. . Use of the rudder failed to correct this swing and when the
prop hit the ground the aircraft nosed over onto its back. The cause of the accident
was deemed to be a fatigue failure of the nose wheel from a preexisting crack probably
occasioned during manufacture and not detected at that time at the factory. In the event,
-TRF was written off.