VH-TRB Transavia PL12 Airtruk (c/n 704)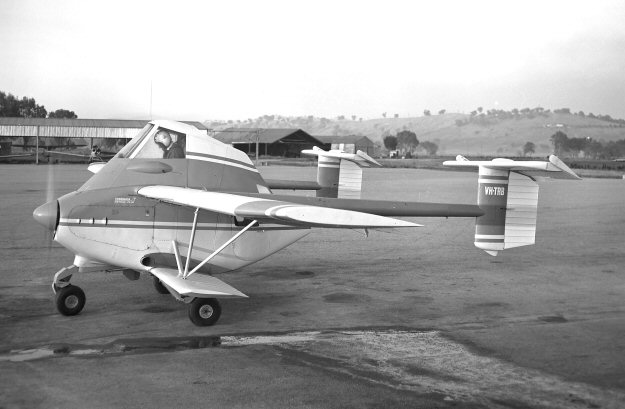 Only a dozen or so of the 110 locally produced Airtruks were retained in Australia. Most were
exported. One that saw home service was VH-TRB seen above in this shot by Geoff Goodall
taken at Albury in May 1967 in the soft light just after dawn, as the Hazair pilot is about to depart
for a day's work. The image below, from the

David Eyre collection, taken at Tamworth, NSW in
December 1976, shows it with its previous owner, Airfarm Associates Pty Ltd.