VH-TPY Victa Airtourer 115 (c/n 35)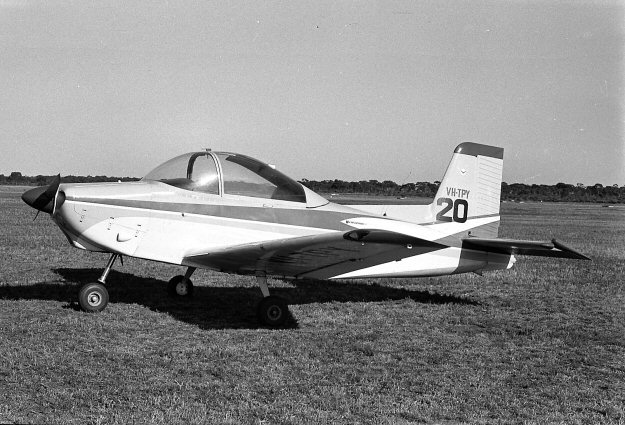 This Airtourer, which is still current, has been VH-TPY all its life (born in 1964). Geoff Goodall
photographed it at Kalgoorlie, in the heart of Western Australia's goldfields, in 1971. Barry
Maclean photographed it (with an oddly placed rego) at a private airfield at Mt. Galore, NSW
in 1968 (below).. Finally, Phil Vabre's more contemporary photo (bottom of page) was at
Kyneton in May 2014.