VH-TPW Beech A23 Musketeer II (c/n M-658)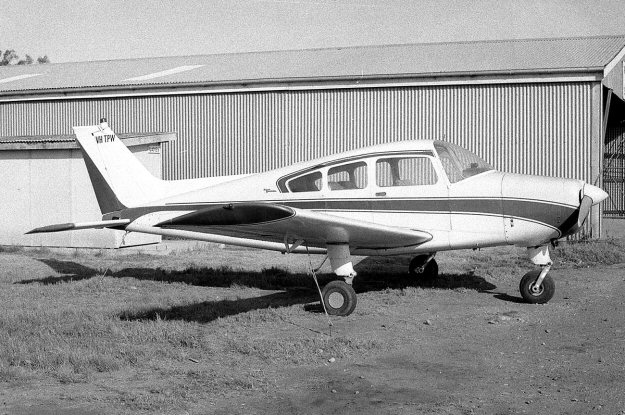 Here's a Musketeer wearing a rather nice (although non-Beech standard) livery at Redcliffe,
Queensland in August 1974. Photo by Geoff Goodall. New to the Townsville Aero Club
in May 1965, it was sold off the following year to Civil Flying Services at Moorabbin and
later went to their western location at Jandakot, Perth. Returning to Queensland, it was
written off in a crash at at Southport on 10 July 1995.