VH-TPQ Piper PA-28-180 Cherokee C (c/n 28-2079)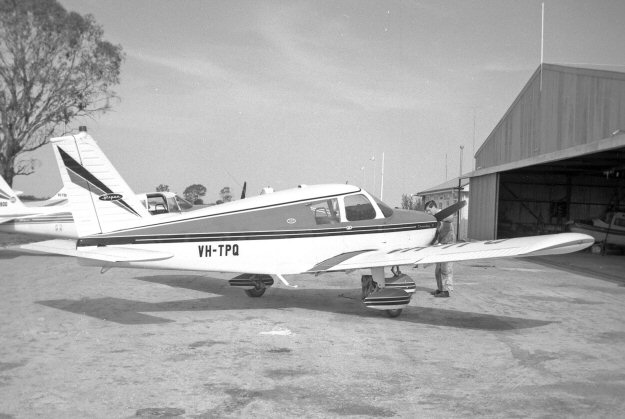 VH-TPQ at Orange, NSW in September 1965. Photo via Geoff Goodall. This was another
of many Pipers imported second-hand by Hazair Sales and Service. Originally registered in
June of that year it was quickly sold. VH-TPQ was written off in a crash at the airstip at
Gosford, NSW on 27 June 1970 It ran off the runway, became airborne again, stalled and
crashed into a tree. The pilot was killed.