VH-TPN Yeoman YA-1 Cropmaster 250R (c/n 121)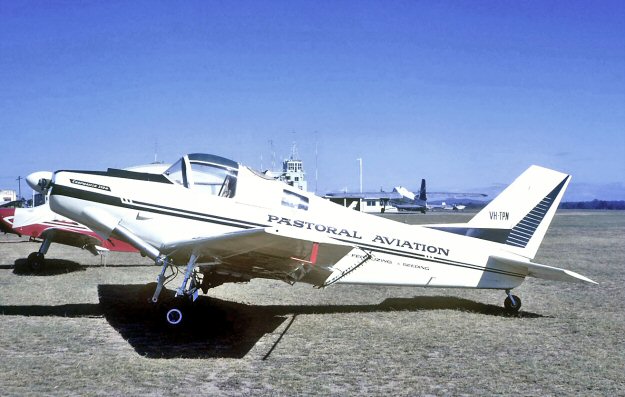 This was the last YA-1 produced before the decision was made by Yeoman Aircraft to abandon
further production. VH-TPN first flew in January 1966 and went to Merv Ward's Pastoral
Aviation. It is seen above at Archerfield in July 1966 in this shot by Ron Cuskelly. In June 1969
it was sold to Swiftair at Lismore, NSW. The photo immediately below from the Geoff Goodall
collection shows it at Lismore when first acquired by Swiftair. It obviously received a full new
paint job, as when it crashed at Tabulan, NSW on 2 June 1971 it was wearing a red and white
color scheme. On that occasion it was being flown by proprietor Cec Swift when it struck trees
during an attempted climb after take-off near Casino, NSW. At the time it had a full agricultural
load on board as well as two passengers. All three were seriously injured. The wreckage was
purchased by Eveready Air Spray at Wee Waa and the photo below, by Mike Vincent, shows it
on owner Peter Meek's property at that rural community in September of 1976.