VH-TOF Piper PA-28-140 Cherokee (c/n 28-20709)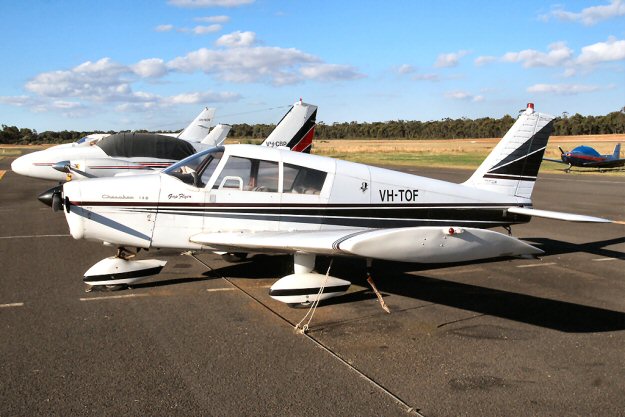 This Cherokee was first registered in August 1965 as VH-SOF. It later became VH-TOI for
Touring Aircraft Hire before finally settling on VH-TOF. It carries the name 'Gap Flyer' .
Phil Vabre saw it at Bendigo in December 2010. It appears to have spent its entire career
in the Melbourne area.