VH-TMM Mooney M.20E Super 21 (c/n 811)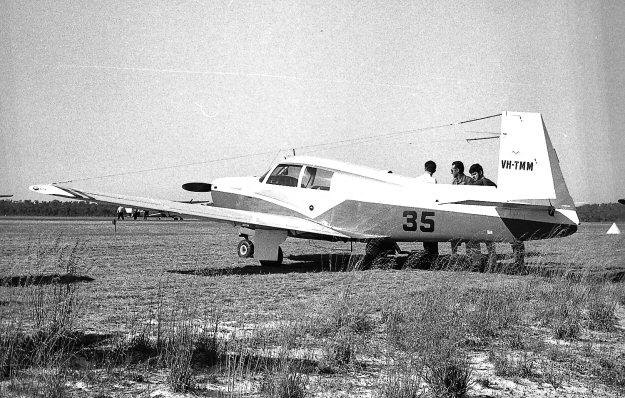 Here's VH-TMM at Jandakot in October 1969, about to depart on the annual Weekend News
Air Trial and bearing competition number 35. Photo by Geoff Goodall. This aircraft was registered
on 27 September 1965 to Mooney agents Winterbottom Tractor of, Perth. Greg Banfield saw it
at Mascot (below) a fortnight prior to that when it was still N5839Q. It had a series of WA private
owners before being sold to J. Stewart Optics (Pty) Ltd of Deniliquin NSW in 1971. In July 1995
it was re-registered VH-ONL and is still current.