VH-TME Cessna 150G (c/n 15066049)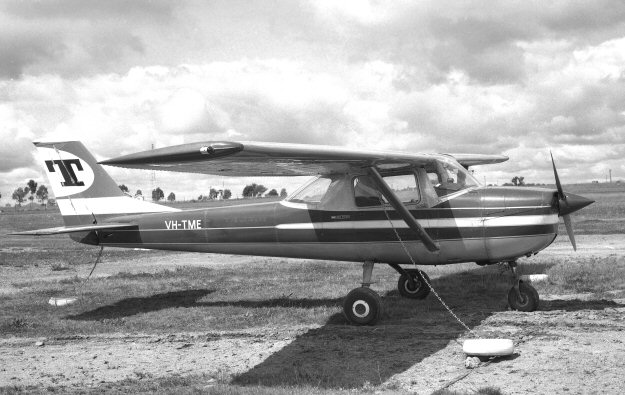 VH-TME was the former VH-KUQ (and delivered as N3349J) re-registered when acquired by
Tamair of Tamworth, NSW, where the above shot, by Greg Banfield was taken on 6 Oct 1974.
Immediately below is a dusk photo (lightened up a little) by John Wheatley taken several years
prior when the little trainer was brand new. It is still current and registered to Peter Raffles of
Childers, Queensland, Ian McDonell saw it at a fly-in at Archer Falls near Kilcoy, Qld on
30 March 2012 (foot of the page), painted all-white except for a black spinner and a small
Aussie flag on the tail. Might we suggest a little more color?.