VH-TLT Piper PA-32-300 Cherokee Six (c/n 32-40020)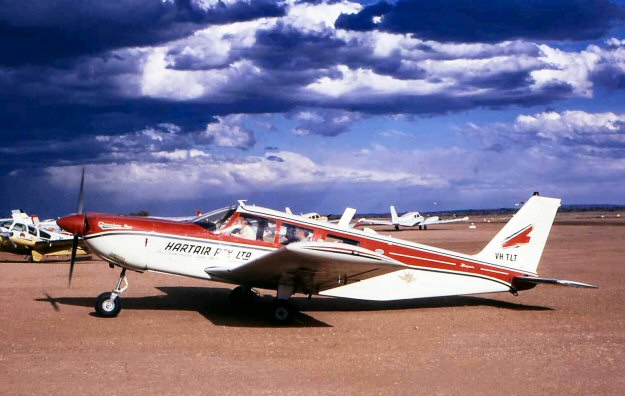 It always appears to me that the angle of attack on the Cherokee Six whilst stationery is such that
if a swift rotation were executed on take off the belly of the aircraft would scrape the ground. It
wouldn't, of course, but this one looks dangerously close! Another John Wheatley Alice Springs
shot, circa 1971, under threatening skies.. Also, I am wondering if maybe the 'C' is missing on the
titling, thus making this a Chartair machine, rather that Hartair (of whom I know nothing) . First
registered in February 1967, this one is still going strong, being registered today (2013) in Queensland.