VH-TJN Douglas DC-9-31 (c/n 47203)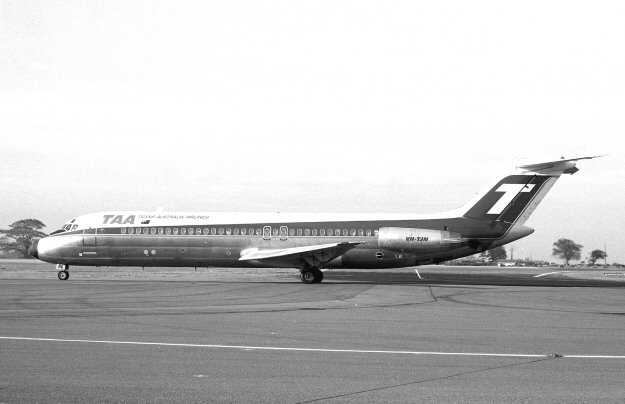 This, the fifth of the original order for DC-9s placed in 1965, did not enter service until November
of 1968. Greg Banfield saw it at Mascot (above) in July 1974. In 1982 it was sold to Airborne
Express as N907AX converted to a freighter, and, as of 2008, was still flying with them.