VH-TJB Boeing 727-176 (c/n 18742)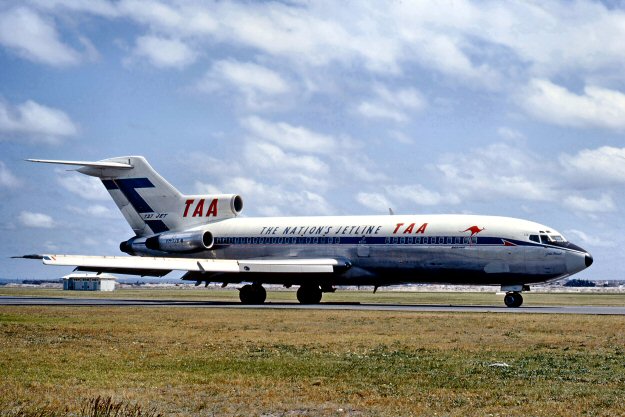 The two color shots of this, the second of TAA's 727s are by Greg Banfield, whilst the B&W at
the foot of the page is via the CAHS archives. Greg's shot above was at Essendon in October
1966 where -TJB had arrived the previous November named

'John

Forrest'

. The 727 was
sold to International Air Lease in April 1980. It then had many leases and identities, mainly in
Latin and South America (but also including a stint in Turkey) and was withdrawn from service
and scrapped at Miami in September 1995.