VH-THA Hiller 12-C (c/n 769)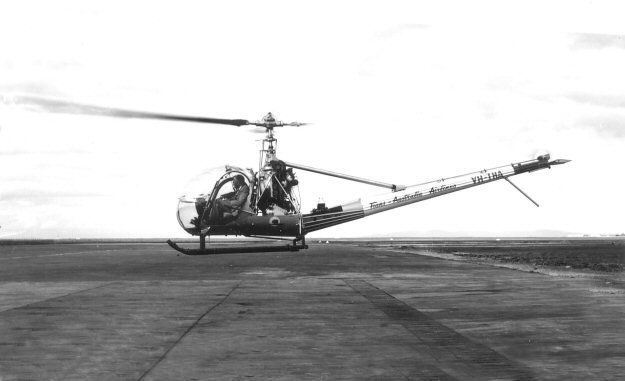 One of three Hillers operated by TAA in their experiments with helicopter operations (The others
were VH-THB and -THC). This shot was taken at Essendon in 1957 whilst the machine was
being used for training. The problem with photographing helicopters is that, in order to encompass
the whole of the rotor, the fuselage is then unrealistically too distant! These choppers went to the
New Guinea sphere of operations, and VH-THA was sold to Crowley Airways in the later 1950s.
Incredibly this old chopper is still active. Alan Whatman forwards me the photo below provided
by the current owner, Barry Foster. The machine appeared at the 2011 Avalon Air Show. The
owners operational name is Woorayl and it would appear that the shot was taken ( May, 2011) at
its base at Leongatha airfield.