VH-TGP (2) Piper PA-23-250 Aztec (c/n 27-354)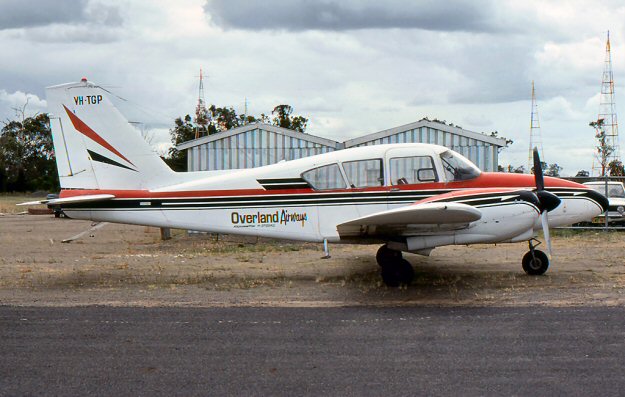 TAA acquired this Aztec from Avis in June 1964. It was one of the original Avis machines,
registered in October 1962 as
VH-AVS
. The registration was changed to –TGP, for
T
AA
G
eneral aviation
P
iper, and it was sent to Papua New Guinea. It was withdrawn from use
two years later and flown back to Essendon. It was not until 1971 that it was sold to Civil
Flying Service, who offered it for resale. On May 3, 1976, David Carter saw it at Rock-
hampton when it was with Overland Airways. It April 1979 the Aztec returned to PNG
where it became P2-TGP. It later became derelict at Rabaul.