VH-TEL Piper PA-28-235 Cherokee C (c/n 28-11156)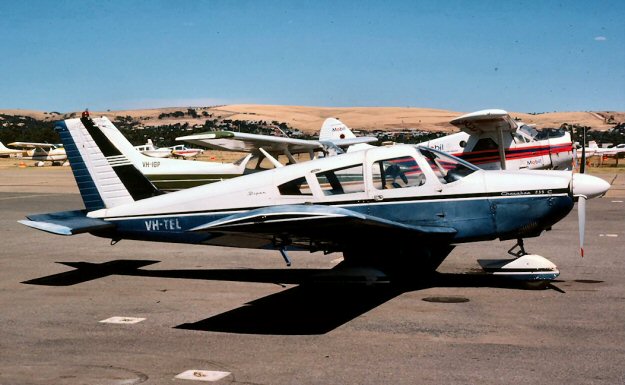 VH-TEL was registered new in November 1969. It spent all of its early career in South
Australia, and was photographed by Danny Tanner (above) at Parafield in January 1985.
It moved east in latter years and was seen rotting away at Cessnock, NSW by Ian McDonell
in November 2008 (below). It is used for the occasional spare part. Note load of bricks
forward to maintain the equilibrium caused by the absence of the Lycoming 0-540-B2B5
engine.