VH-TDE Cessna 172E Skyhawk (c/n 17251768)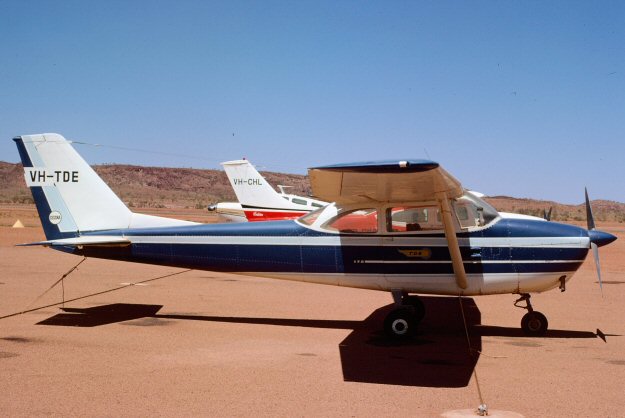 This 172E was first registered in December 1964 ostensibly as VH-DFM. It was immediately
reregistered VH-TDE. I suspect it carried the -DFM rego for maybe a day or so after it came
out of the box at Bankstown, although why it was reregistered is not in my journals. It was
damaged beyond repair in 1971. The image above is by Mike Madden in 1971 and looks
like it was taken at Alice Springs.