VH-TDB Cessna 411 (c/n 411-0007)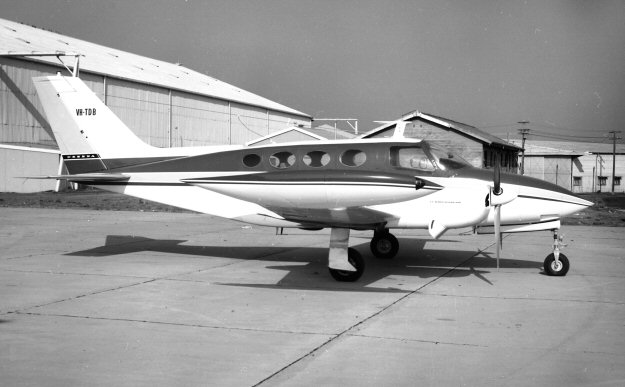 Here's a sharp looking 411 at Bankstown in June 1965, just after it was first registered to Research
Aviation Pty Ltd. Photo by Greg Banfield. It was nicely finished in a standard Cessna factory livery
rendered in white, beige and maroon, and was formerly N7307U. In April 1966 it went to Murchison
Air Charter, and two years after that (in April 1968) it was registered to Simpson Aviation Pty Ltd as
a replacement for the Cessna 402 VH-CJA. It didn't stay with them long and by December 1969 it
was with Aerial Photographs and Surveys. It then had several other owners before being withdrawn
from service and struck off the register on 25 August 1981. Despite its good looks, with the number
of owners it had, one wonders if it might not have been something of a 'lemon'.