VH-TCA Edgard Percival EP-9 (c/n 40)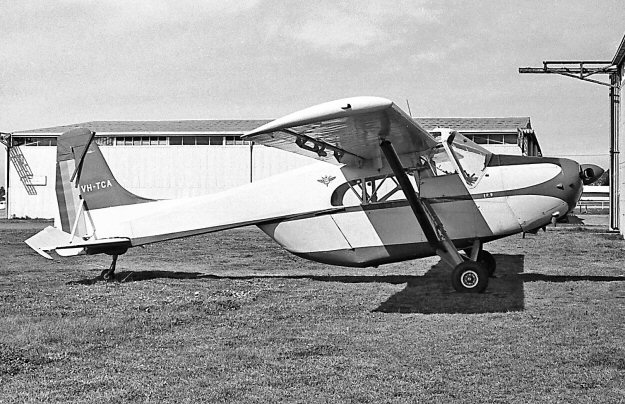 VH-TCA was one of the few EP-9s, if not the only one, shipped to Australia which was not originally
planned as an agricultural aircraft. It is seen above at Moorabbin in September 1961 while with the
Tasmanian Aero Club. Photo by Neil Follett. It was used mainly on their RFDS contract. The cabin
could take a stretcher patient which was loaded through the rear door and it also had seating for a
doctor and nurse. It eventually did gravitate to agricultural work and, shortly after this photo was
taken was bought by Air Mist. The photo below, by Geoff Goodall, shows it outside Air Mist's hangar
at Parafield in January of 1963. It was sold to Doggett Aviatioin in Perth in 1965 becoming VH-DAX.