VH-TBD (AP-AMK) Bristol 170 Mk 31M Freighter (c/n 13191)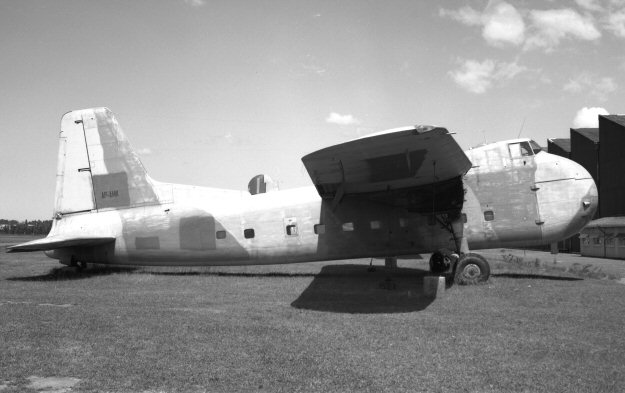 As with its sister craft VH-TBC, the registration VH-TBD was never officially taken up. The Bristol
had been acquired from the Pakistan Air Force in 1961 and was eventually reduced to spares at
Bankstown. Greg Banfield's photograph above was taken outside the de Havilland facility at that
field on 8 November 1964. The tail in the background was that of the Catalina VH-AGB which
was also to suffer the same fate. AP-AMK was painted in a drab olive green and brown camouflage.