VH-TAT (3) Piper PA-32-260 Cherokee Six (c/n 32-318)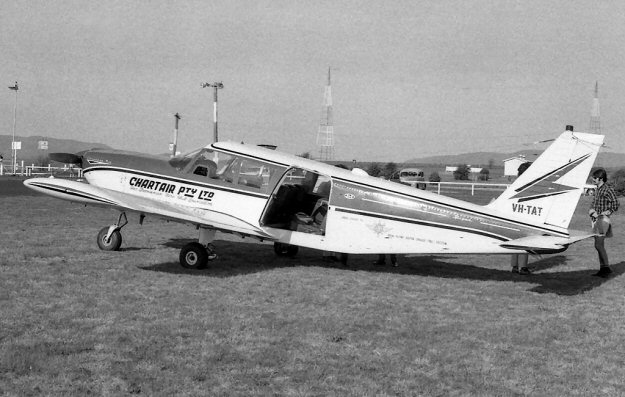 VH-TAT was registered to the Tasmanian Aero Club at Launceston in May 1966. Chartair was
the club's air charter business and held the contract to provide aero medical flights on behalf of
the Royal Flying Doctor Service to the Bass Strait islands. The view over the nose of a Cherokee
Six wasn't any better than that of a tail dragger, as seen by David Carter's photo above of –TAT
at Bathurst on the day of a Hardie Ferodo 500 car race, October 4, 1970. The club had sold
the aircraft by the mid 1970s and it spent much of the next 40 years in Queensland . In January
2017 it was current and based at Mount Beauty in North-East Victoria.