VH-TAT (1) Douglas DC-3CS1C3G (c/n 13083)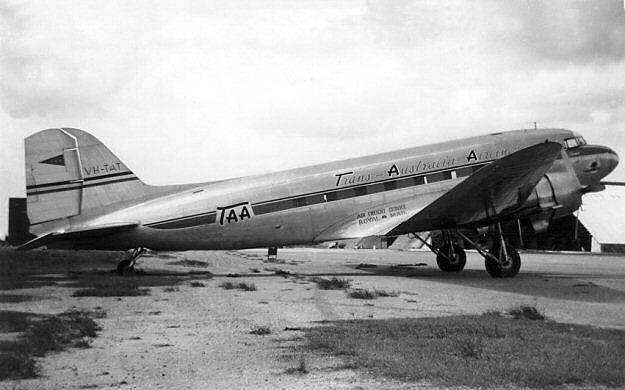 VH-TAT was an ex C-47A-20-DK, USAAF serial 42-93198. It went to the RAAF as A65-48
call sign VHCID. Civilianized to TAA in 1948. On 8 Aug 1951 whilst climbing out of Cambridge
Airport, Hobart, Tasmania on a freight flight, the aircraft crashed into Barilla Bay, Tas. Icing was
suspected as the reason for the control loss. Both crew members were killed. The above photo-
graph was taken by the late Gus Grulke at Eagle Farm, Brisbane and comes from the Peter Gates
collection.