VH-SZT CAB GY-201 Minicab (c/n ZT.2)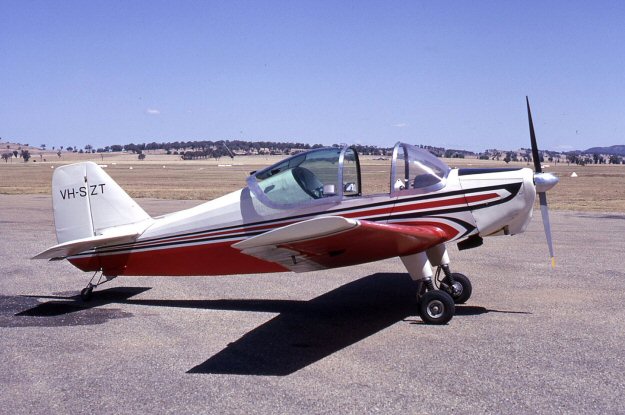 This diminutive, and immaculate Minicab was seen at Wagga, NSW in November 1966 by Bob
Neate (image via the Geoff Goodall collection). The one piece sliding canopy was non-standard
for Minicabs. Possibly because of this, the c/n was changed to N.9 at a later date. John
Wheatley's shot below was taken somewhat later. In this the aircraft is bearing the logo '66 Retailers',
whilst it was an entrant in Queensland's annual Retailer's Association Air Race run between 1970
and 1973. -SZT crashed when it hit a downdraught on short finals during a glide approach to
Erskine Park, St. Marys, NSW on 5 October 1978 and was written off.