VH-SYC Bristol 171 Sycamore 4 (c/n 13270)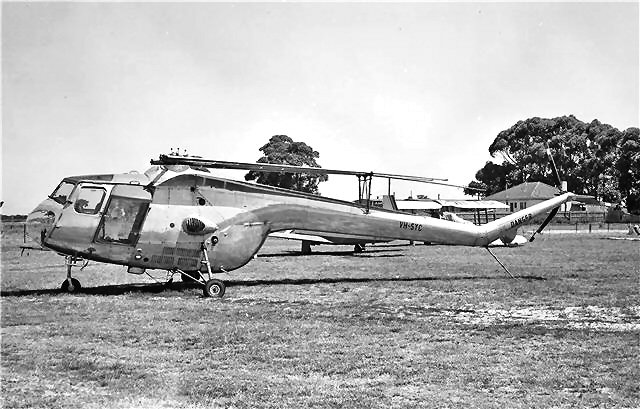 This Geoff Goodall shot of Sycamore Mk.4 VH-SYC was taken at Moorabbin in February
1968 whilst it was in service with Jayrow Helicopters. This chopper was built in 1955 as
G-AOBM and then, in May of that year, went to Canada as CF-HVX. It returned to the
U.K. for refurbishing as G-18-5 before passing to the Royal Australian Navy as XN448.
It was civil registered on 14 February 1967. Jayrow sold it to Associated Helicopters of
Bankstown in March 1969, but it did not last long, being written-off after striking trees and
making a heavy landing in the bush in the vicinity of Wyndham, WA on 2 Dec 1969. The
largely intact chopper was abandoned where it lay, although several aviation museums made
attempts to salvage it in following years but failed due to the vast distances and inaccessibility
of the Kimberley region. Presumably it is still there.