VH-SVE Piper PA-24-260 Comanche C (c/n 24-4849)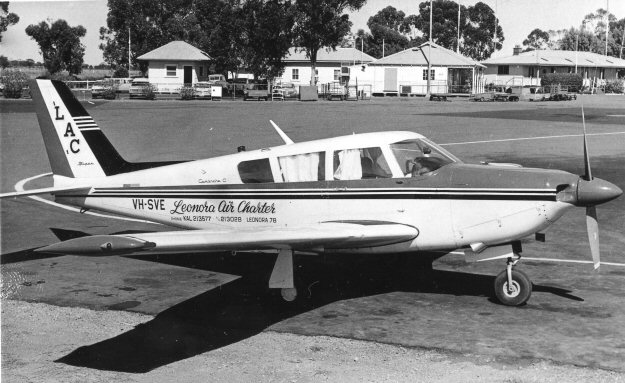 The Comanche C can be recognized by its extended propellor shaft (hence the rather pointed nose),
plus it also had the Comanche B's extra cabin window on either side. This example was photographed
by Geoff Goodall at Kalgoorlie, WA in January 1971 whilst the aircraft was with Leonora Air Charter
based at Kalgoorlie and Leonora. The centre building at rear is the modest airline passenger terminal
for MMA's F-27 and F-28 services from Perth. The building to the right was Flight Service and Pilot
Briefing, these excellent services being later eliminated across outback Australia by politically driven
restructuring of the Department of Civil Aviation. Danny Tanner saw it at Adelaide International Air-
port (below) in October 1981 in basically the same livery. Not sure what Nashua did. Anyway,
-SVE, first registered in September 1969, is still current and registered to a private owner in NSW.
At the foot of this page is a shot by David Carter of the Comanche at Bankstown in 1969 having just
come in from the US as N9350P.