VH-SUE Cessna 310P (c/n 310P-0132)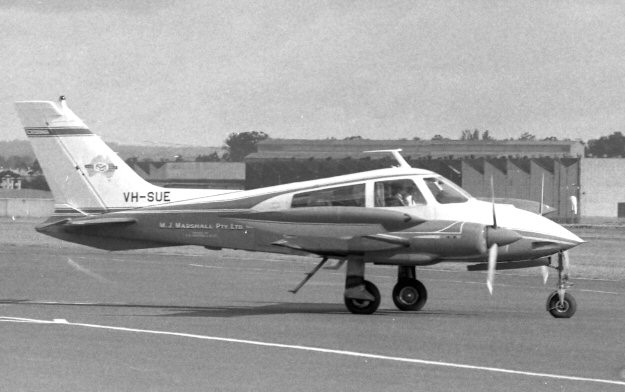 'H.J. Marshall Pty Ltd' reads the titling on this late model short-nosed 310 seen at Bankstown on
6 October 1973 by Greg Banfield. (This corporation manufactured agricultural equipment). Ex
N5832M this aircraft was privately owned out of Moorabbin airport by the late 1970s. Today it
is again registered to a corporation and based in remote Kununurra, Western Australia.