VH-STO Cessna 185 Skywagon (c/n 185-0014)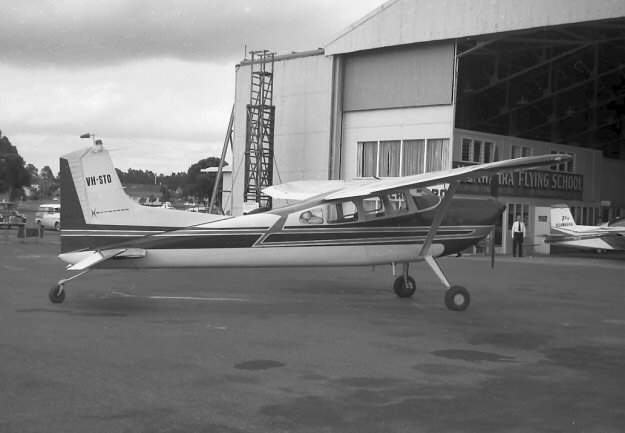 This early (1961) 185 had just arrived at Bankstown and was fresh out of the crate when Geoff
Goodall took this shot in January of 1964. It had previously been N9814X and was destined to
go to STOL Air Services Pty Ltd. in Port Moresby, New Guinea. VH-STO was written off in
a crash in December 1965.