VH-STF Piper PA-24-260 Comanche B (c/n 24-4449)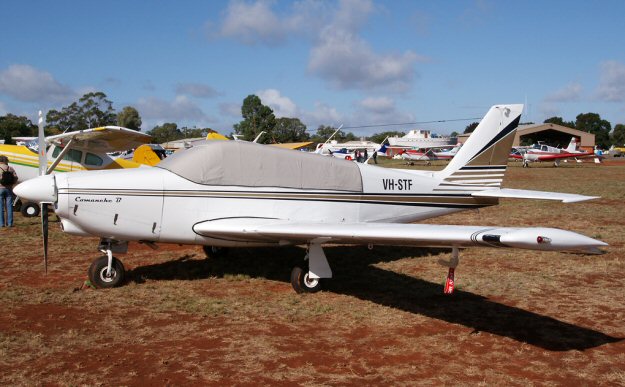 I will display this shot of a 1966 registered Comanche by Phil Vabre taken at Griffith, NSW in
April 2010 until I can find one showing it sans canopy cover. It does have a rather attractive
(although non standard Piper) color scheme, I must admit. It has had a series of private owners
and is currently registered in Mount Eliza, Victoria.