VH-SSY CAC CA-28 Ceres C (c/n 10)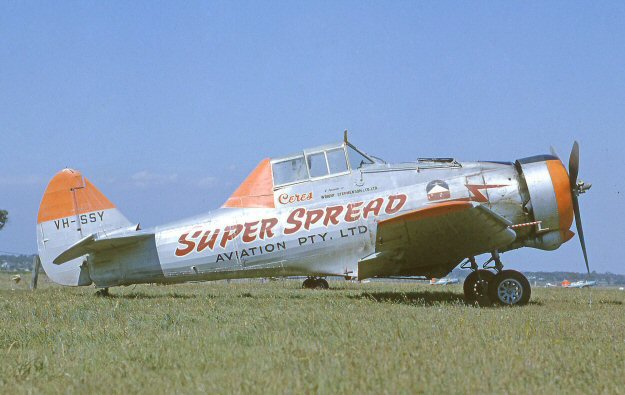 Built as VH-CEK, this aircraft was immediately re-registered VH-SSY upon being delivered to Super
Spread in December 1960. It is seen above at Moorabbin in 1962 wearing the ag company's original
scheme for its Ceres fleet, silver with dayglo orange titling and lightning strike. Photo by Neil Follett,
via Geoff Goodall. By February 1963 Super Spread had taken over Proctor's Rural Services and this
is reflected in the revised livery as seen in the shot No 2 below by Richard Hourigan. It was then
acquired by Airfarm Associates of Tamworth who worked it very hard, as evidenced by photo # 3
below taken by Roger MacDonald at Tamworth in August 1971. It was looking far more pristine
in Geoff Goodall's shot (No. 4) taken three years earlier in September 1968 at the same locale.
. In the early 1970s it underwent a rebuild by Airland Pty Ltd. It then had several more owners,
one of whom was Rural Helicopters (Australia) Pty Ltd in whose service it is seen in image # 5
at Coff's Harbour, NSW in Mike Vincent's photo. It was donated

in 1985 by Jack Tully, a
Wangaratta farmer, to the Drage Air World museum. Barry Maclean took the photo at the
foot of the page (No 6) of it at that locale in the 1990s. When that museum closed it was
rescued by warbird enthusiast Doug Hamilton of Whorouly, Victoria to whom it is still registered,
and it is, in fact, the last CA-28 to be airworthy. .


2.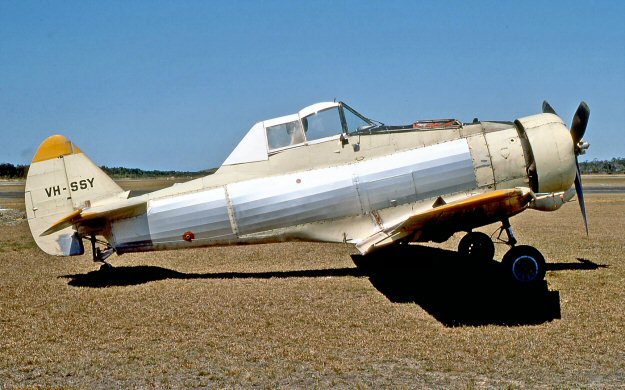 3

.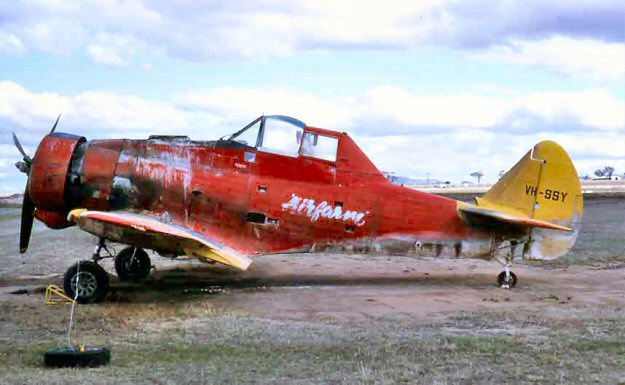 4.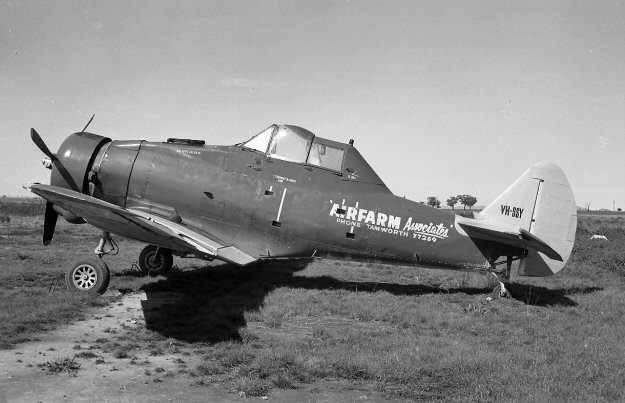 5.

.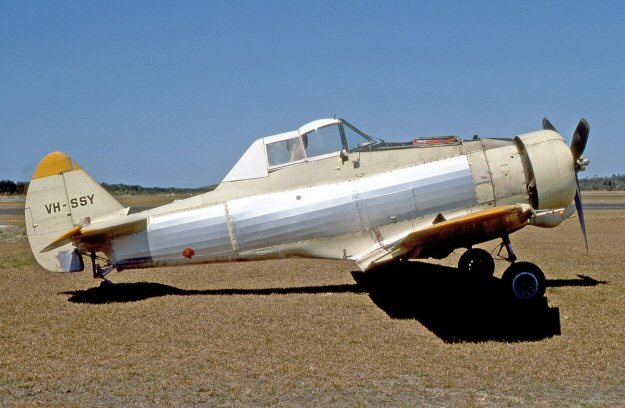 6.