VH-SSG
CAC CA-16 Wirraway (c/n CA16-1148)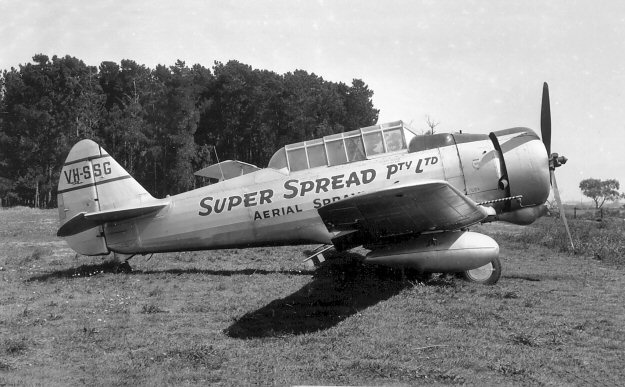 Ex RAAF A17-696, this Wirraway was acquired by Super Spread in 1954. My shot
above was taken at Moorabbin soon after it had been converted to an ag spreader machine.
It was withdrawn from use in 1956 and sold back to CAC. I suspect that parts of it were
used in CAC-28 Ceres production.