VH-SSF (3) CAC CA-28 Ceres C (c/n 13)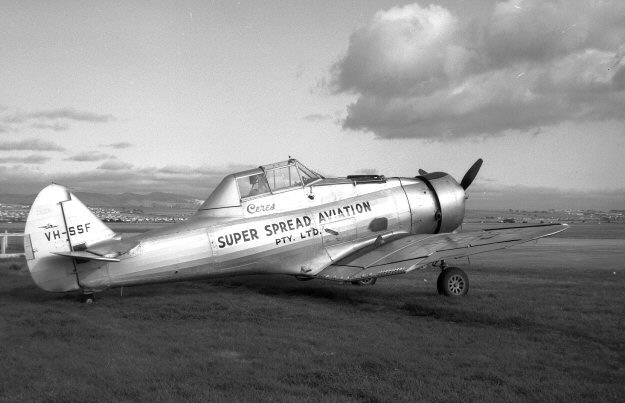 The second VH-SSF was the Ceres which was first registered VH-CEO. It was immediately
reregistered after being sold to Super Spread Aviation Pty Ltd. Geoff Goodall's shot above
was at Parafield in 1963 It had an active "second career" after leaving Super Spread. Photo
No 3 by the late and great Greg Banfield shows it a Bankstown in October 1966 in service
with Marshall's Spreading Service. Like all the ex Super Spread Ceres', -SSF eventually
gravitated to Airfarm Associates, although by the time Mike Vincent took the photo No 4
at Blayney, NSW in July 1976 it had just been delivered from Tamworth to Cliff J. Kearney
who traded as Blayney Airfarmers. Mike saw it again (foot of the page) in March 1982 at
Goulburn, NSW in a very nice livery scheme. That's Cliff in the cockpit. It was current
into the new millennium and is reported to be with the Historic Aircraft restoration Society.