VH-SQA Beech 19A Musketeer Sport (c/n MB-289)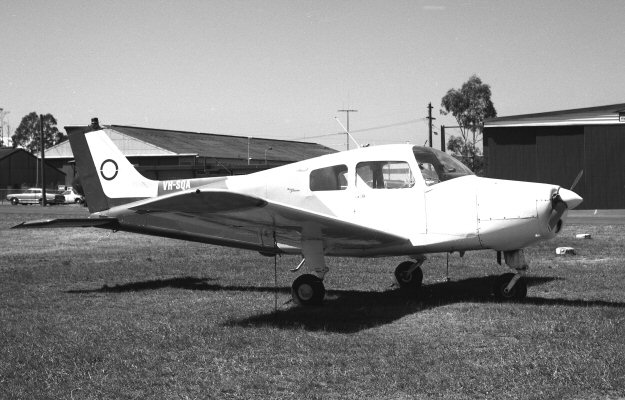 This model was originally the Beech A23-19. In an odd quirk of numbering, it became the
Model 19A in 1968. Incidentally this, and sister craft VH-SQB, both first registered in
March 1968, were the first off the Wichita line with the "new" 19A designation. Several
Musketeers had the rego positioned on the dorsal fin like this one. Greg Banfield took this
shot at Bankstown in September 1989. -SQA is still current and now sports a brushed
metal appearance reminiscent of the late 1930 and 40s (Ercoupes, Luscombes, Spartan
Executives, et al). Ian McDonell saw it in this odd livery (below) at Evans Head in January
2013 sporting 'Support MAF" titling (although the MAF never operated Beech musketeers
in their Missionary work). Ian indicated that this machine also holds some sort of record
record for landings and one day - 140.