VH-SPM Piper PA-23-250 Aztec (c/n 27-3739)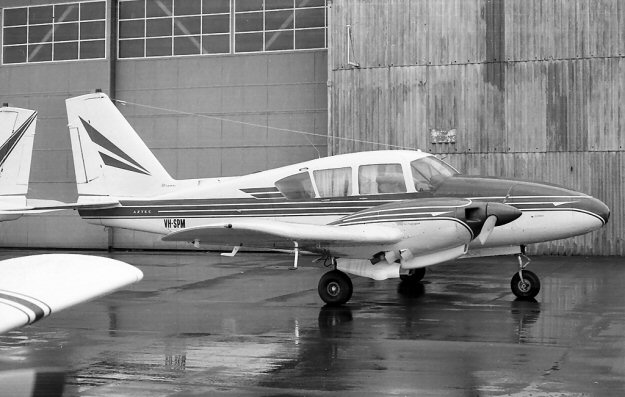 Ferried to Australia as N6490Y, VH-SPM was delivered to the South Pacific Aero Club in
April 1968. David Carter saw it back at Bankstown in 1969 for work but it soon returned
to the club. On September 26, 1970, when on a charter flight from Kokoda to Port Moresby,
–SPM flew into the eastern flanks of Mt Scratchley killing all four on board.