VH-SPF Cessna 182A Skylane (c/n 34638)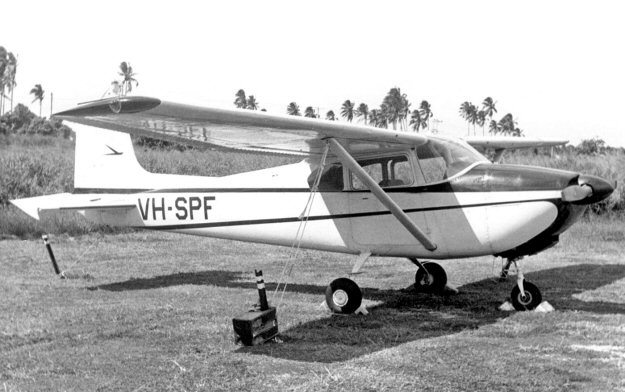 This Alan Bovelt photo was taken at Honiara in the Solomon Islands in 1967. The Cessna had been
imported from the US (ex N3938D) by the Reverend J.J. Moore and based at Bougainville. Since
his diocese was administered out of Papua New Guinea, the aircraft was originally registered in Aust-
ralia. This was changed later in that same year to VP-PAH in the British Solomon Islands Protectorate
series.. In 1973 the Skylane was sold in Australia and restored as VH-SPF, an identity it still enjoys
today, where the 50+ year old classic is privately registered to an owner in Mona Vale, NSW. Tony
Arbon saw it (below) at Archerfield in 1991 wearing a very authentic Cessna paint job.