VH-SPD Piper PA-28-180 Cherokee C (c/n 28-3817)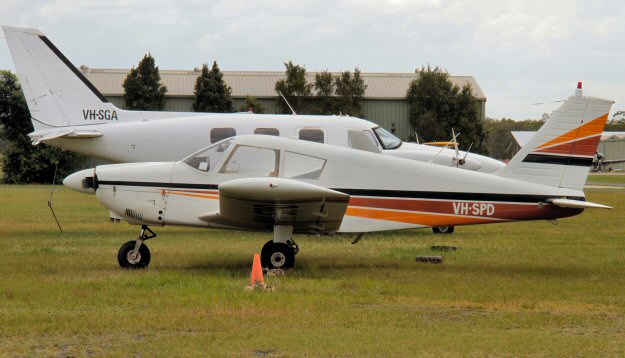 Originally registered VH-PPT in September 1967, this Cherokee was used in New Guinea
and reregistered there in 1974 as P2-PPT, later P2-SPD. When it returned to mainland
Australia in July 1979 it became VH-SPD. Ian Mcdonell saw it at Caboolture in December
2016 with the pressurized Navajo VH-SGA (unfortunately) in the background!