VH-SNY Cessna 175 Skylark (c/n 55712)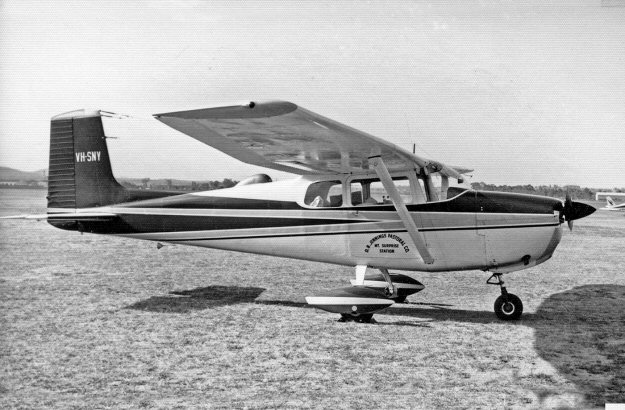 This 1959 model 175 was formerly Bush Pilots Airways VH-BPH (having been imported ex
N7712M). . It was re-registered into the (then) DCA Queensland block of regos as VH-SNY
in October 1961 when Bushies put it up for sale.. When Dave Thollar took the above photo in
October 1967 it bore the titling 'D.H. Jennings Pastoral Co - Mt. Surprise Station". and still
retained the sharp looking Cessna art deco paint scheme. -SNY had many owners after that
along with periods of being off the register. John Wheatley's shot belowwas at Alice Springs
in 1971. The fifty-plus-year-old machine is still current and today is privately owned in Tam-
worth, NSW. I bnelieve it has been converted to a tail dragger.