VH-SNU Cessna 172 (c/n 28627)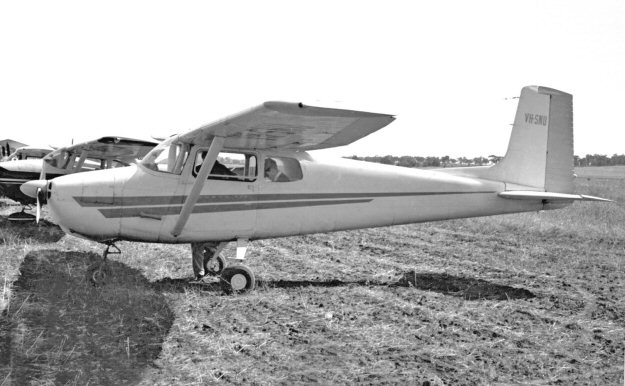 This Bob Neate shot was taken at Condobolin, NSW in April 1964. VH-SNU, an old straight
tailed 172, was the former Royal Newcastle Aero Club's VH-RNZ (and N6027A before that).
Owner of record when this photo was taken was D.H. Knight of Narrandera, NSW. The
Cessna was later operated by the Gunnedah Flying Group Ltd. It is still around and Phil Vabre
took the contemporary shot at the foot of the page. . The script on the nose indicates it to be
"Australia's oldest Cessna 172". Well, from a build-date standpoint that may that may well be
true, but it certainly wasn't the first one registered in Oz, since -RNZ didn't come onto the register
until 3 July 1963 and there were loads of 172s registered before that. In the image immediately
below it is seen in yet another livery. Photo by John Wheatley in the early 1970s.