VH-SNN Cessna 182A Skylane (c/n 34982)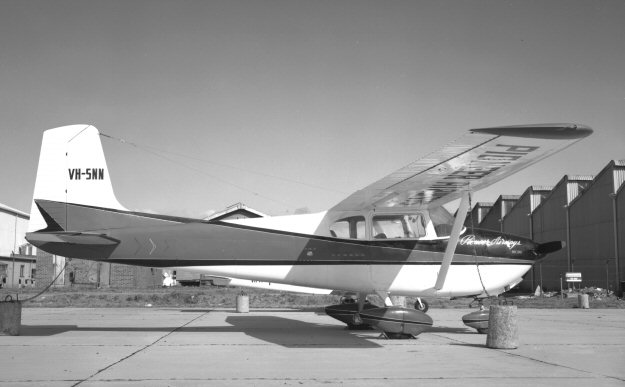 This was the former Bush Pilots Airways VH-BPF. Greg Banfield saw it sporting a white, red
and black color scheme at Bankstown in August 1964. Corespondent Ken Whytcross advises
that his father, Ernest, purchased -SNN in 1965, just before he acquired a farm at Barellan,
NSW, and hangared the aircraft there. Mr.Whytcross was the former owner of the Tri-Pacer
VH-ACF. The grainy shot below is from Ken showing his brother, evidently priming the
Continental 0-470-R at Barellan in the 1960s. . -SNN is still current, and today it is privately
owned in Longreach, Qld.